April 20th, 2007 | Posted in » Pictures
It's been a while since I've posted a Friday photo, so thought I'd get back in the routine and post a couple I took while on the job.
The first is something I never like to see (a shattered pole, taken after a severe storm last year). I thought it made an interesting shot, though.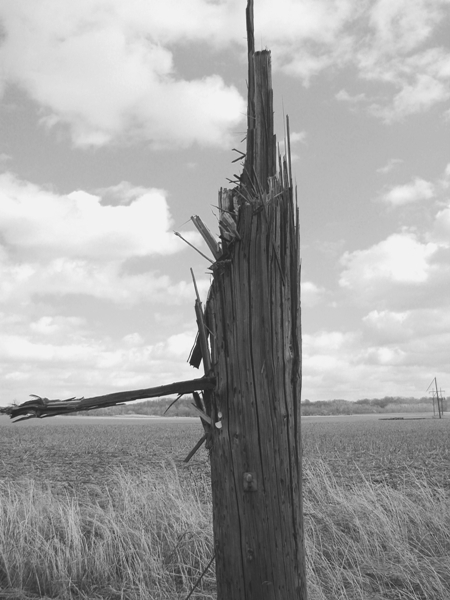 This is a shot from last winter, taken inside a substation.