Nancy picked up a new t-shirt for Jenna last weekend. Just thought I'd share a photo of her modeling it for us.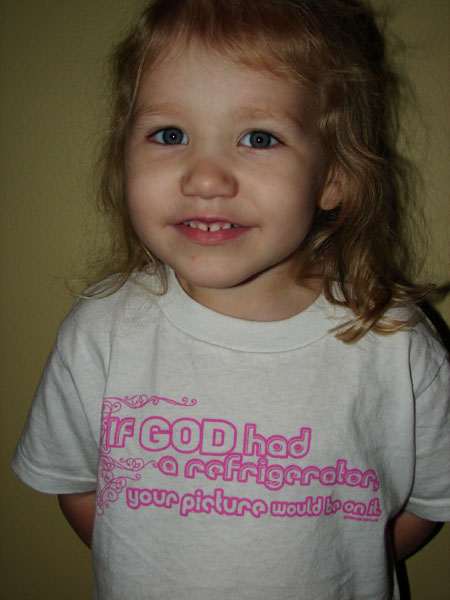 In case you can't quite make out what it says, the text is, "If God had a refrigerator, your picture would be on it!"
Very cute, a bit cheesy, yet most profound.