December 17th, 2012 | Posted in » My Life / Family
Yeah, I know the post title is stupid… "Bionic Hearing". Blah.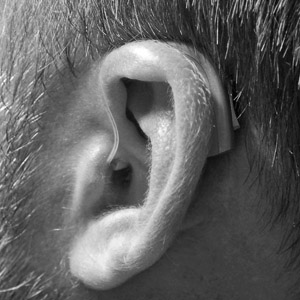 It's better than "Miracle Ear".
Whatever the case, I'm marvelling right now at the difference a hearing aid makes.
Today, I had my first post-surgical follow up for the cholesteatoma surgery I had last Monday. The right ear is healing nicely, but we won't know whether I'll get full hearing back in that ear for another two or three months. A bit of a waiting game, and I'm fine with that. The good news of the day with the right ear is that it should be a one and done surgery!
As for the left, where I'd had some minor "touch-up" work done?
Apparently my hearing has actually improved. It's good news, but it's still not back to normal levels.
Enter the miracle of technology.
Boom. I'm hearing sounds now that I had almost forgotten about.
So yeah. My hearing may not be 100% natural anymore, but I'm definitely okay with bionic hearing.
Now if I can just get an Iron Man suit to go with it.

—————————————————-
For more readings on my battle with cholesteatoma, check out these posts:
Tags: bionic, bionic hearing, cholesteatoma, cholesteatoma surgery, hearing, hearing aid, hearing aids, Iron Man, technology